The Team
All of our instructors are highly experienced and fully qualified. Available seven days a week
and subject to aircraft bookings, work around your schedule to meet your personal needs.
Our instructors are down to earth, approachable and welcoming.
All being keen aviators and having been in the commercial aviation scene for many years, relish the opportunity to pass on their skills and knowledge to the next generation of pilots. The wealth of knowledge that is on offer at Yorkshire Aero Club is second to none.
They are available all day for you to contact and ask any questions about your course, progress or any worries you may have.
Their aim is to put you through your flight training efficiently but at the same time make it enjoyable.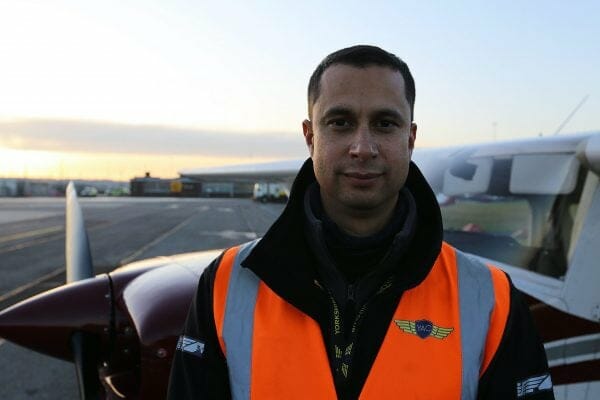 Daniel Harris
Head of Training
Flight Instructor (Unrestricted / Flight Instructor Trainer / Night )
Flight Examiner
FRTOL Examiner
Before embarking on his flight instructional career, Dan spent 15 years in the classroom honing his teaching skills.
Dan having caught "the bug" to fly in 2008, went on to gain his Private Pilot's Licence (PPL), Commercial Pilot's Licence (CPL), Instrument Rating (IR), Flight Instructor's and Examiner's ratings and has now amassed over 6000 hours of flight time.
He is also responsible for conducting training and testing for the Fixed Radio Telephony Operator's Licence.
In his role of Head of Training at Yorkshire Aero Club, Dan is responsible for ensuring that all flight training is provided in accordance with PART-FCL, promoting the highest degree of safety awareness throughout the organisation and liaising with the Civil Aviation Authority.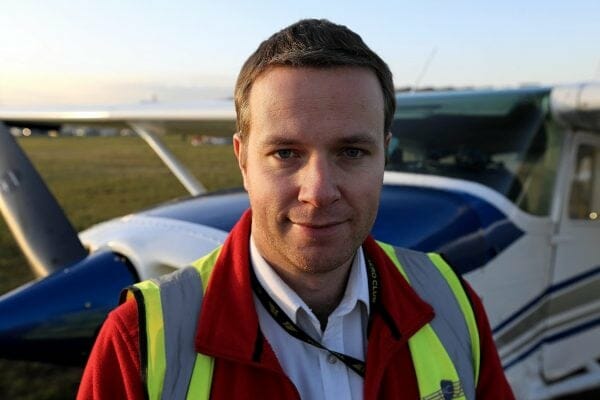 James O'Toole
Deputy Head of Training
Flight Instructor (Unrestricted / Flight Instructor Trainer / Instrument / Multi-Engine / Night)
Flight Examiner
Having taken his first flying lesson at the age of 15, James went on to complete his Private Pilot's Licence (PPL) three weeks after his 16th birthday.
He then furthered strengthened his knowledge of aviation by gaining a BSc in Aviation Technology with Pilot Studies at the University of Leeds.
After graduating, James quickly gained his Airline Transport Pilot's Licence (ATPL) and currently works for a major UK airline as a Captain on the Boeing 757.
As a flying instructor, James is qualified not only to teach for the Private Pilot's Licence (PPL), but also for the Commercial Pilot's Licence (CPL), Instrument Rating (IR) and Multi-Engine Rating (MEP). James is also qualified as a Flight Examiner to conduct flight tests on behalf of the CAA.
To date James has amassed over 10000 hours of flight time.
Finally, on the instructional side, James also provides ground training for the University of Sheffield's Private Pilot's Instruction module, something he has done since 2010.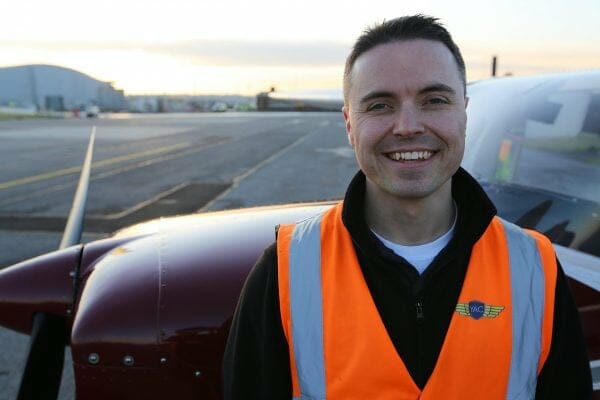 Paul Moore
Flight Instructor (Unrestricted)
Paul entered the world of instructing back in 2011 and after a 4 year hiatus from instructing, during which he flew for a UK regional airline on the Jetstream 41 and the ATR 72, he came back to his instructional roots at YAC in 2019.
In addition to his instructional duties at YAC, Paul is also a First Officer on the Boeing 737 for a UK airline and has amassed over 4000 hours to date.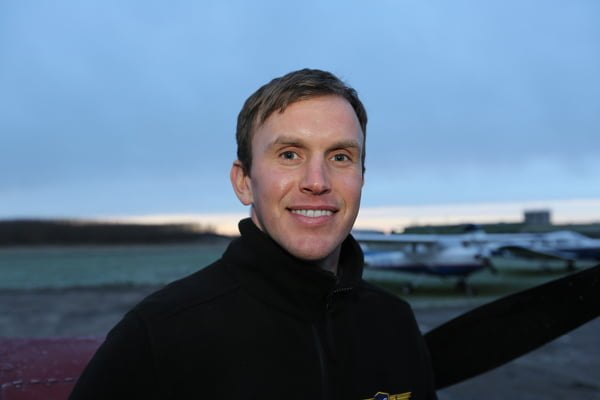 Dale Walker
Flight Instructor (Unrestricted / Instrument / Night)

Having seen active duty with the Royal Marines in Afghanistan, Dale gained his PPL, CPL (IR MEP) and FI rating and started a career as a full time Flight Instructor at Yorkshire Aero Club in 2020. In this time he has amassed over 1500 flying hours.
As a Flight Instructor, Dale is qualified to teach towards PPL, LAPL, Night rating and IMC rating. Having gained his PPL at Sandtoft Airfield, Dale is very familiar with the Airfield and instructs from there.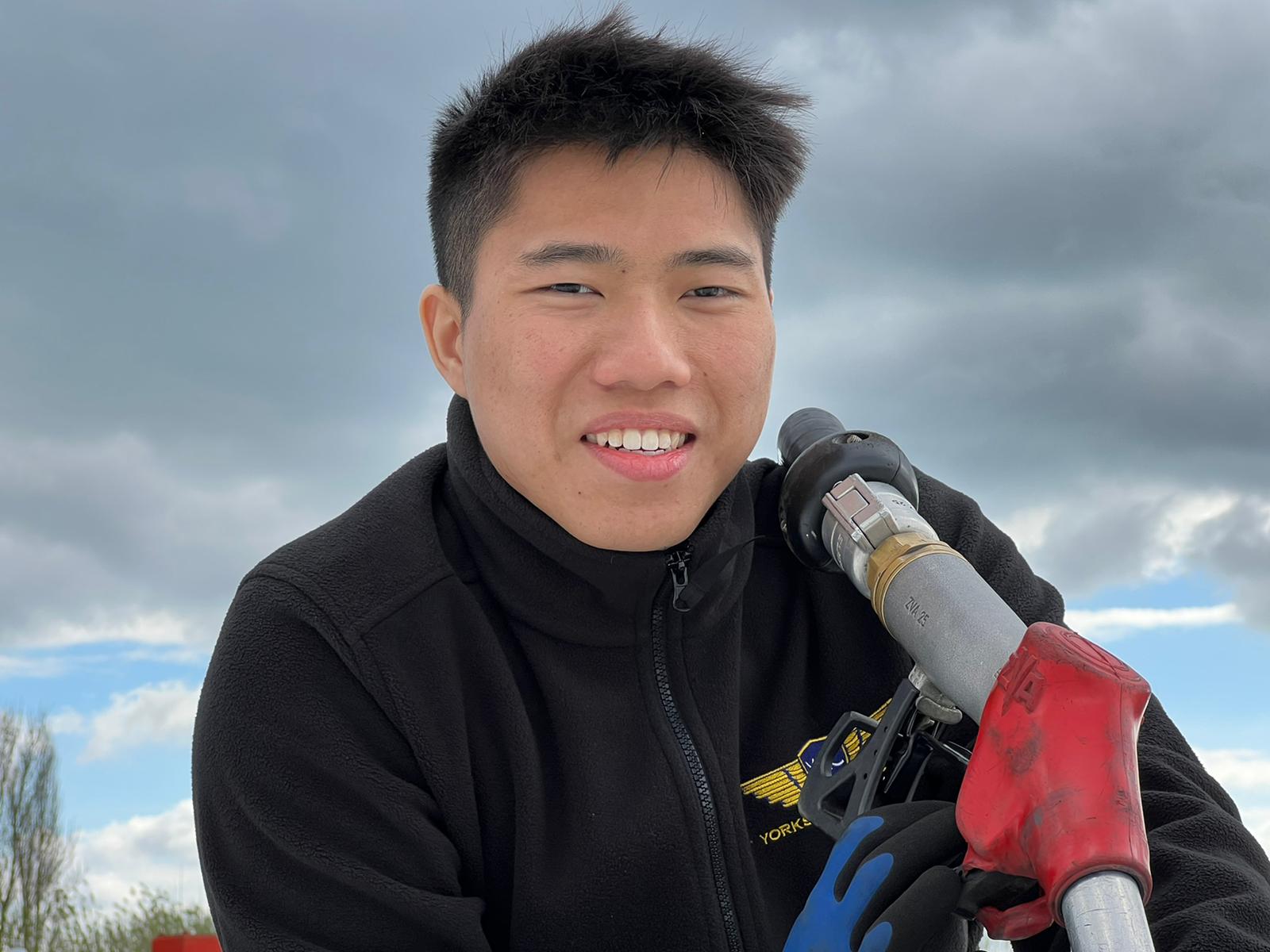 Marcus Chan
Flight Instructor (Restricted)

Marcus joined the team in 2021.
We'll have more about Marcus soon.
In addition to the flying personnel, there is also a dedicated team of behind the scenes support staff who ensure the smooth running of the non-flying aspects of the club.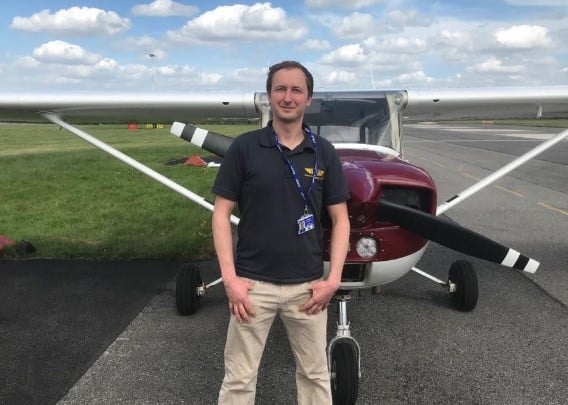 Jonathan Walker
Compliance Monitoring Manager
In his role of Compliance Monitoring Manager at Yorkshire Aero Club, Jonathan is responsible for monitoring the compliance of the organisation within the provisions of the Yorkshire Aero Club Operations, Training and Safety Management Manuals.
He also ensures that the compliance monitoring programme is properly implemented, maintained and continually reviewed and improved.