Night Rating
The night rating is one of the most enjoyable ratings to obtain
and is the one with the least training time.
A minimum of five hours flight time is required to obtain this rating so it can typically be completed over two evenings.
On completion of the night rating you will be entitled to fly between official night and official day (30 minutes after sunset, and 30 minutes before sunrise respectively). This can provide amazing views, as well as providing more variety and experience to your flying.
The main reason for doing this course is that you are able to extend your flying in the winter months as you will now be able to land when it is dark.
The Night Rating consists of a total of 5 hours training, of which at least 3 of the hours will be dual training with an instructor and 1 hour of this will be night navigation.
At the end of the course you will have also completed 5 full stop take off and landings as Pilot in Command (solo).
There is no test involved at the end of the course – just completing the course is all that is required. You can also complete the course towards the end of your Private Pilot's Licence training so that both the PPL and Night Rating are issued together.
As Doncaster Sheffield Airport has full airfield and approach lighting, it makes the perfect environment to complete the Night Rating training.
As the night rating is simply 5 hours of training, as a minimum the course cost would be at least £850 for our 2-seater aircraft, or £1025 for our 4-seater aircraft.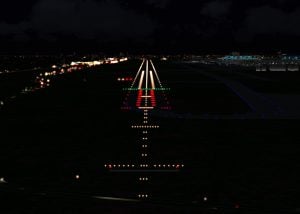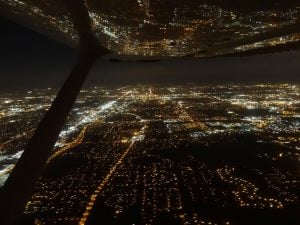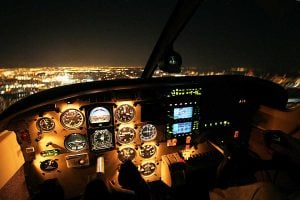 Get in touch to discuss the courses or services we or if you would just like general information or to arrange to meet an instructor to discuss your requirements.