Achievements 2020
Follow the achievements of our students including those in 2020
who took their first solo, gained their wings or added additional ratings.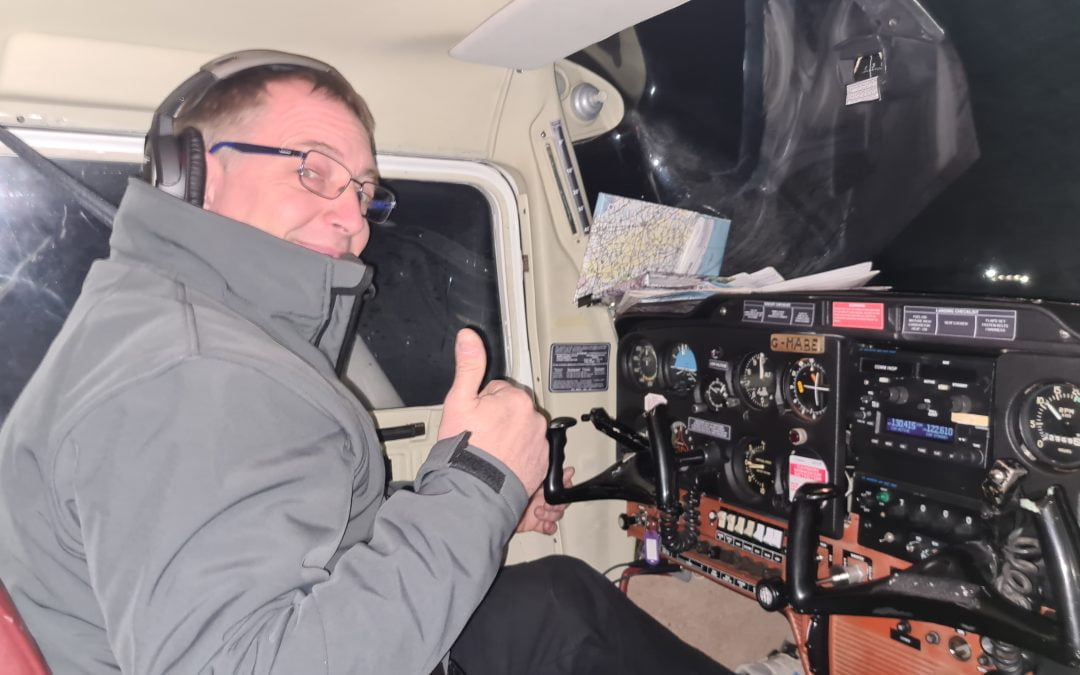 The final student success of 2020 goes to Kris Cavill who has completed his Night Rating this evening to go with his IMC rating which he did just before Xmas. We're now going to take the rest of the year off!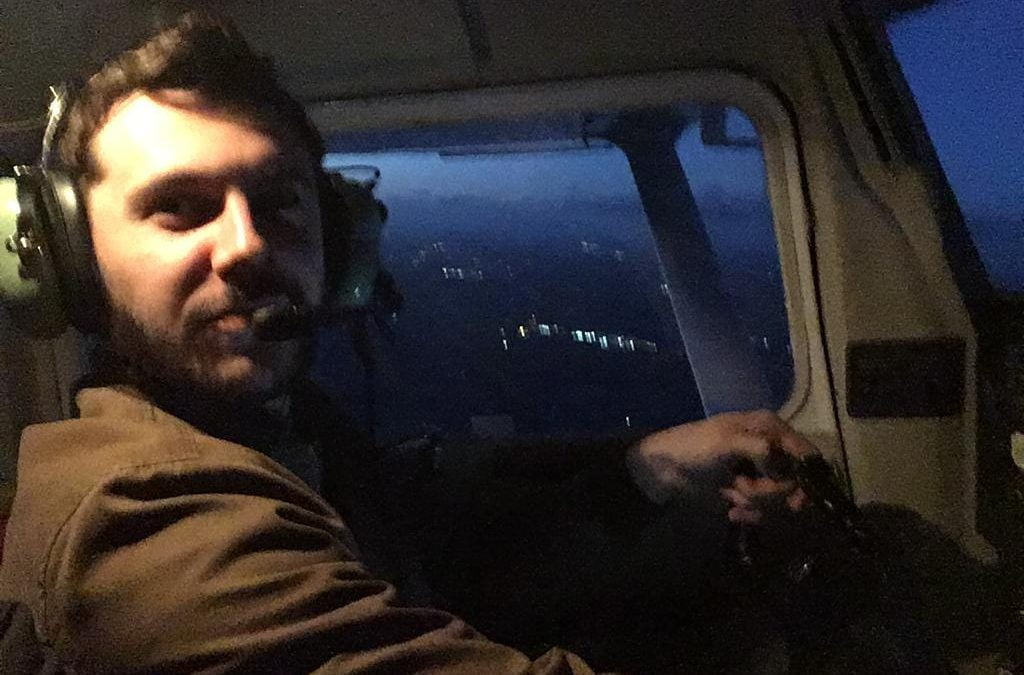 A second one of students successfully completed their Night Rating at the weekend. This time it was Jake Didsbury who gained his wings of darkness.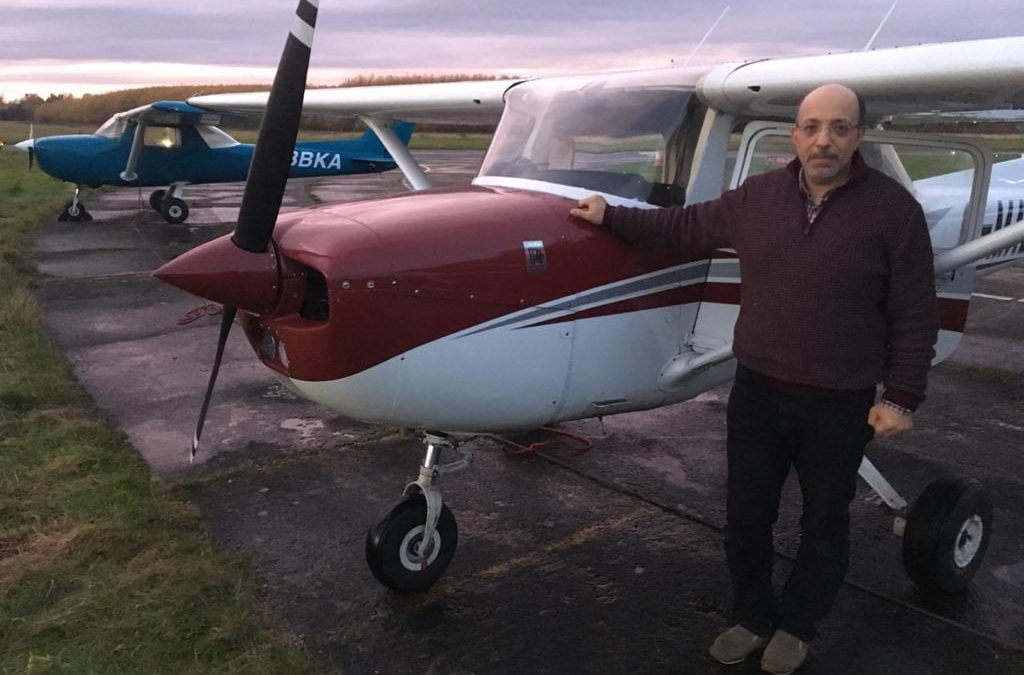 First solo today for Mostafa Metwally. We look forward to lots more happy landings to come!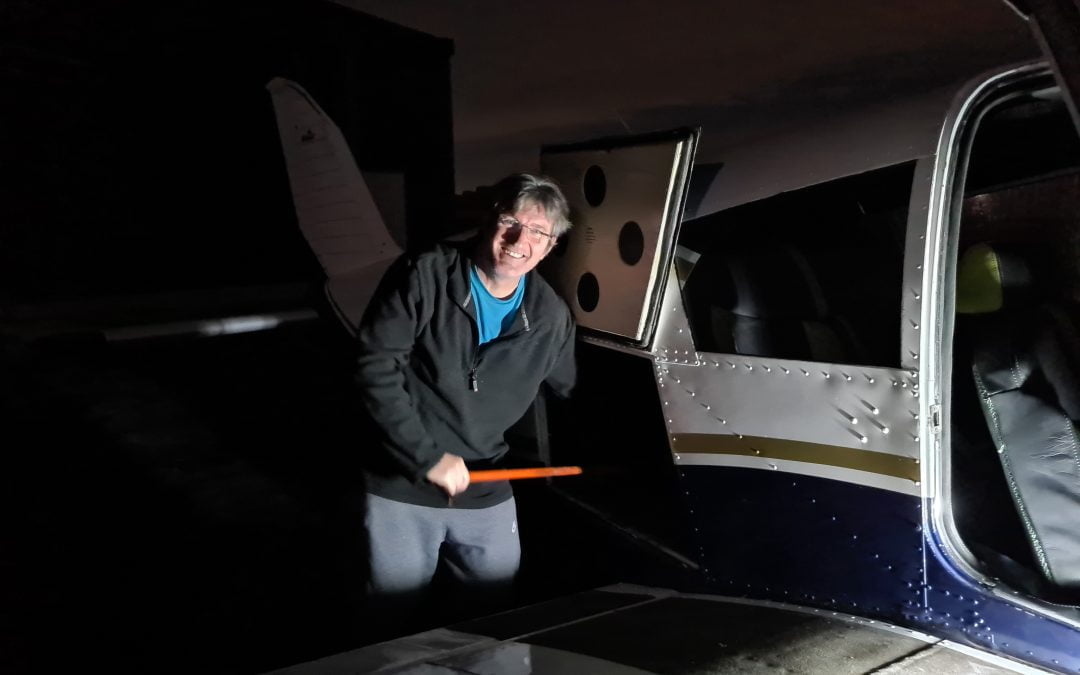 The first night rating of the season has been completed tonight with Mik Kent completing the final part of the 5 hour course. We're sure there'll be plenty of others following him over the next few weeks.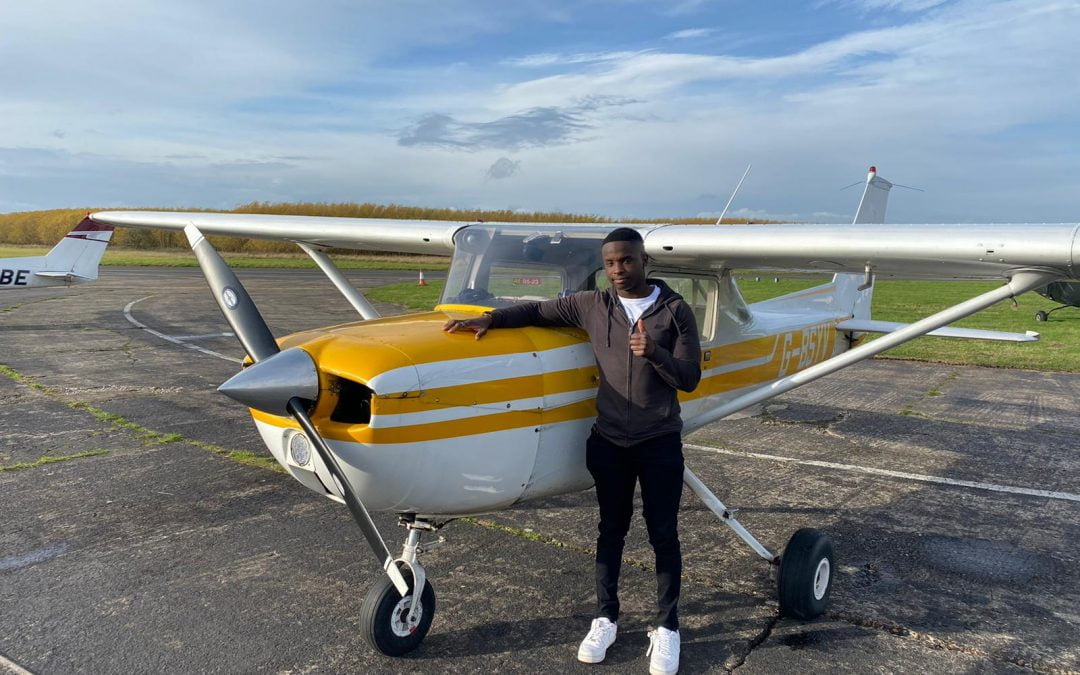 Congratulations today go to YAC student Tavonga Goshomi who has completed his first solo flight. Nice one Captain!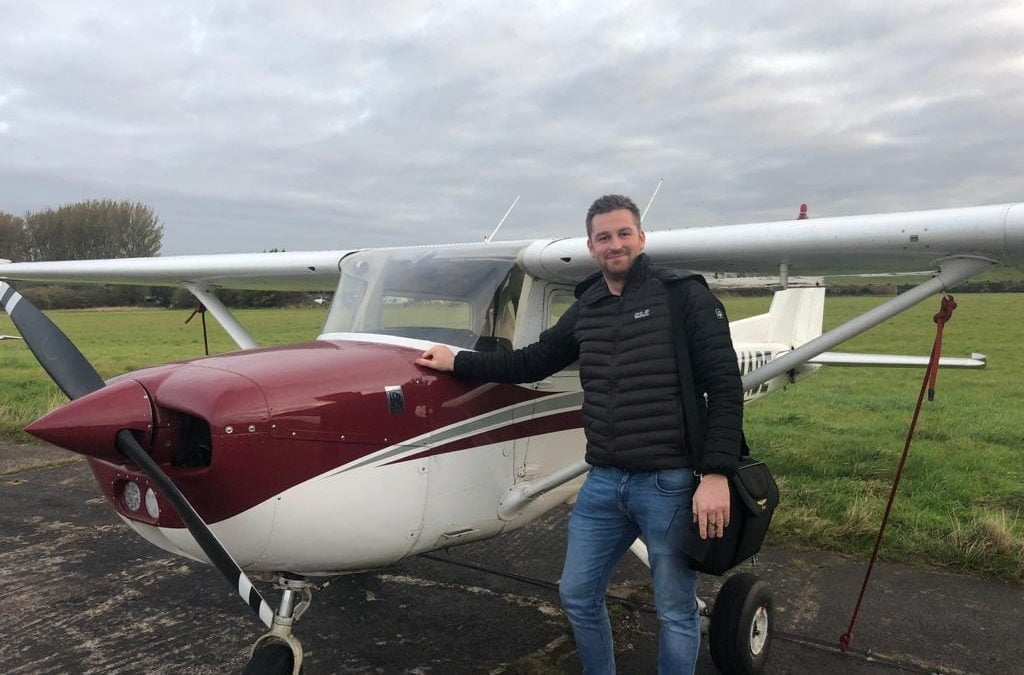 Another skills test pass this afternoon. Today it was Rob Monk that gained his PPL wings.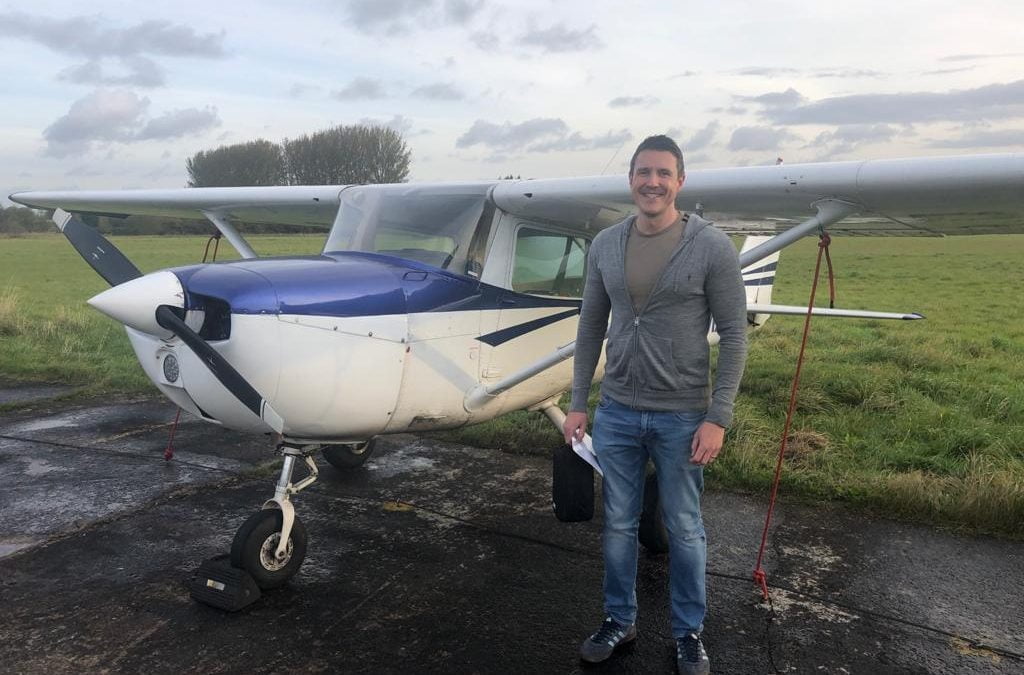 First solo today for YAC student Nick Kean who successfully piloted one of our Cessna 150 aircraft around the circuit for a smooth landing.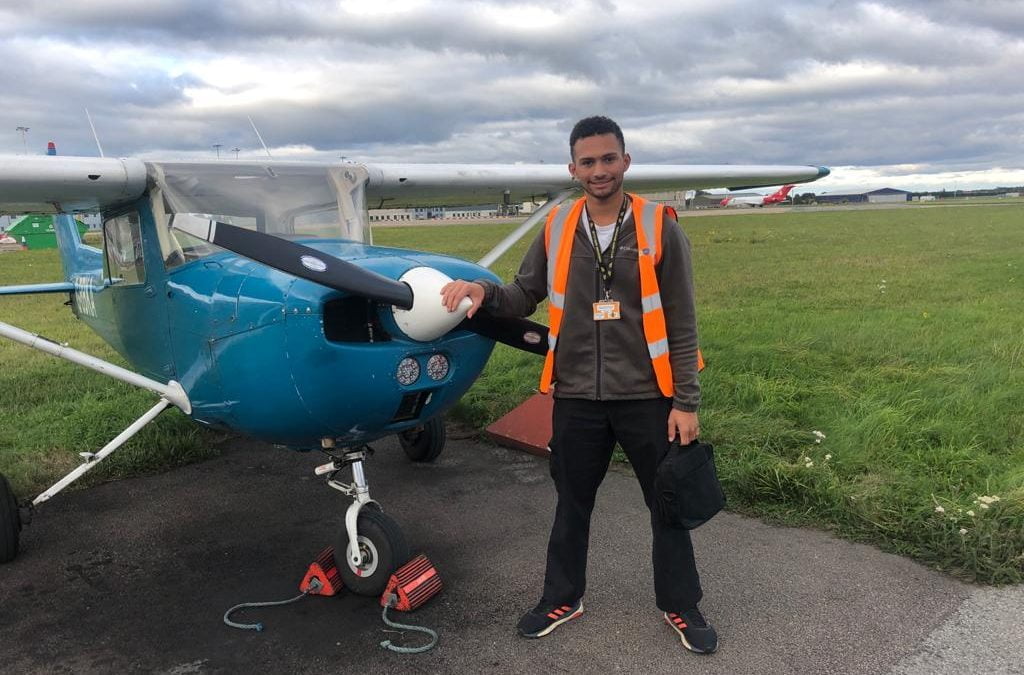 Congratulations this afternoon go to YAC and University of Sheffield student Josh Purdie, who has just passed his PPL skills test at the first attempt. Well done Josh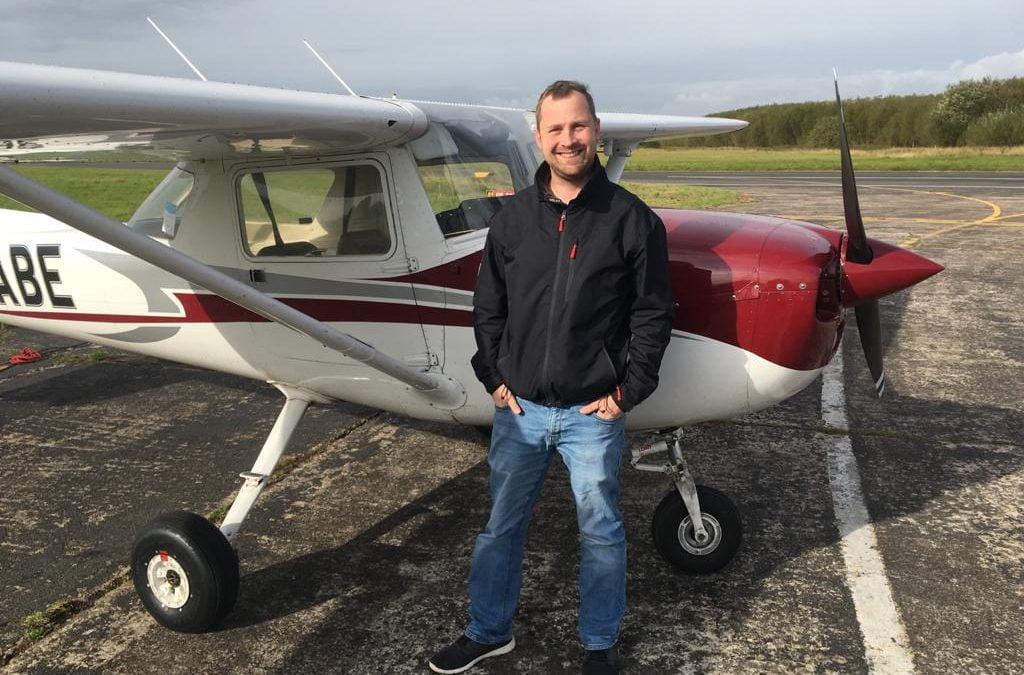 First solo this morning for Russell Till. What makes this achievement extra impressive, is that Russell has achieved this great feat in under 10 hours of training. Well done!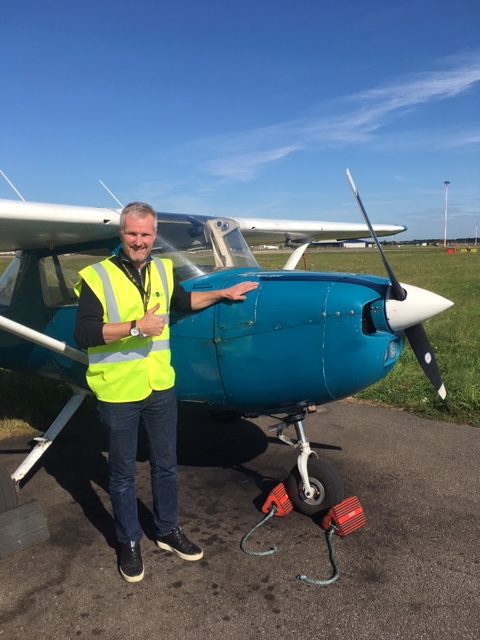 Perfect way to finish off a very busy month of flying with a PPL skills test pass for Dominic Dodd.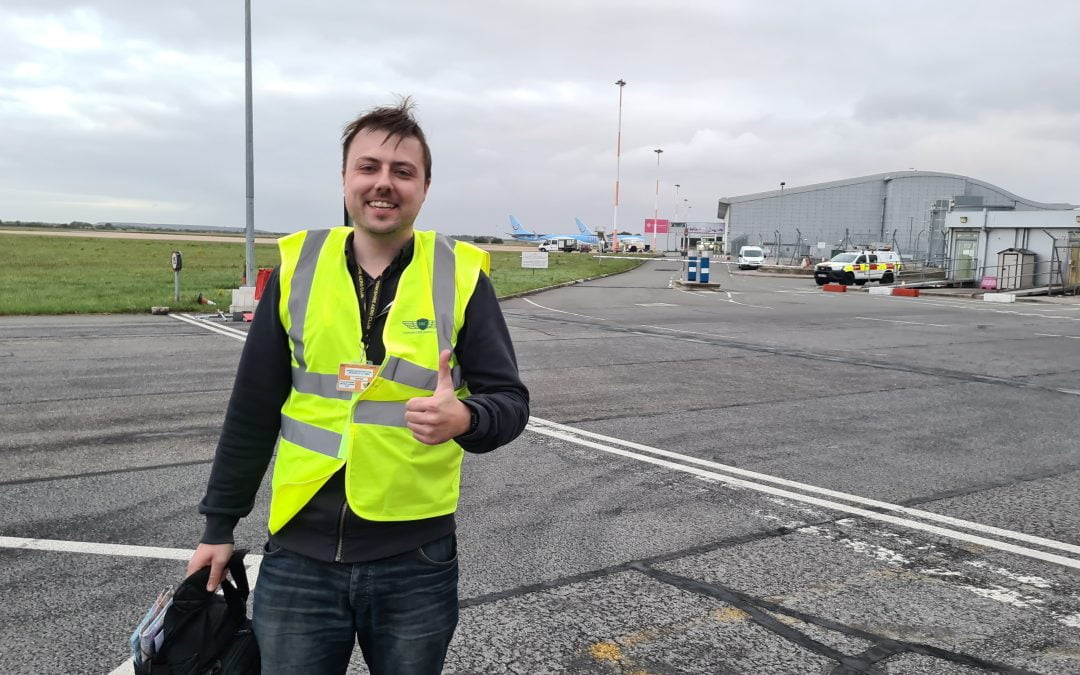 Having only started the course 6 days ago, Dean Hollings passed his IR(R) skills test today. We wish him all the best as he progresses onto his CPL and CB-IR.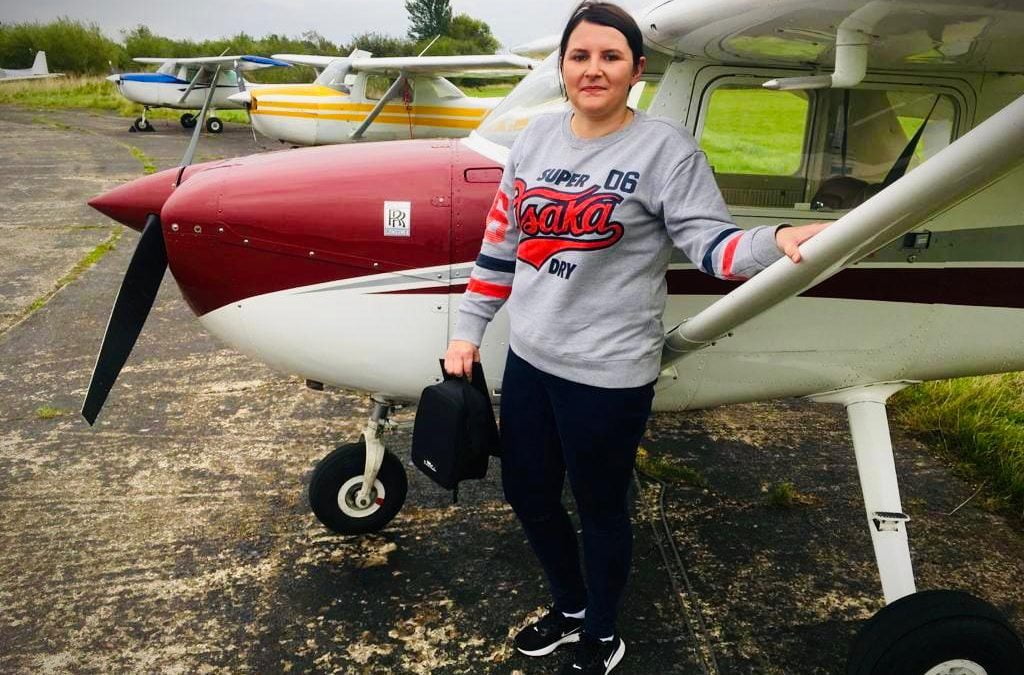 First solo today for YAC student Marlena Idczac. Gratulacje Marlena!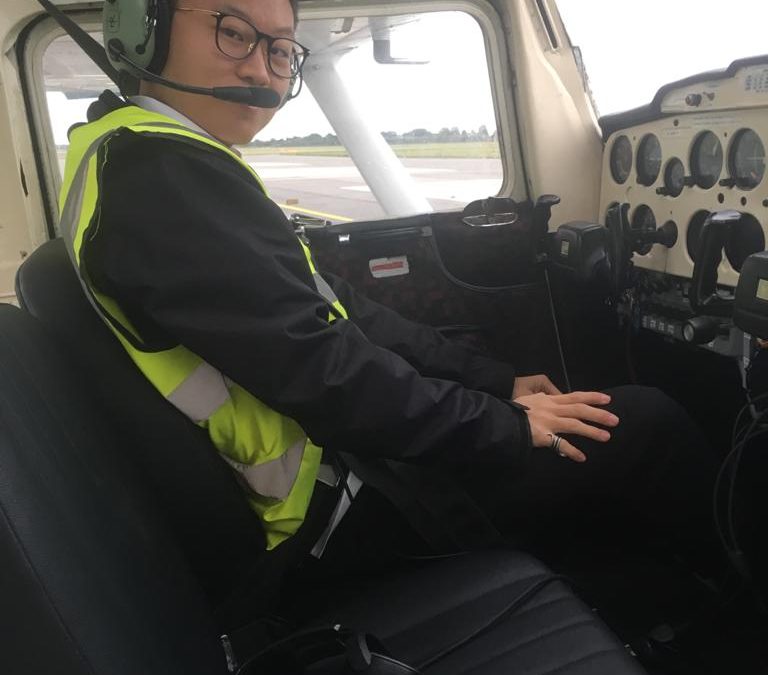 Second PPL skills test pass of the weekend. This time it was the turn of University of Sheffield student Richard Wong to gain his wings. Well done Sir!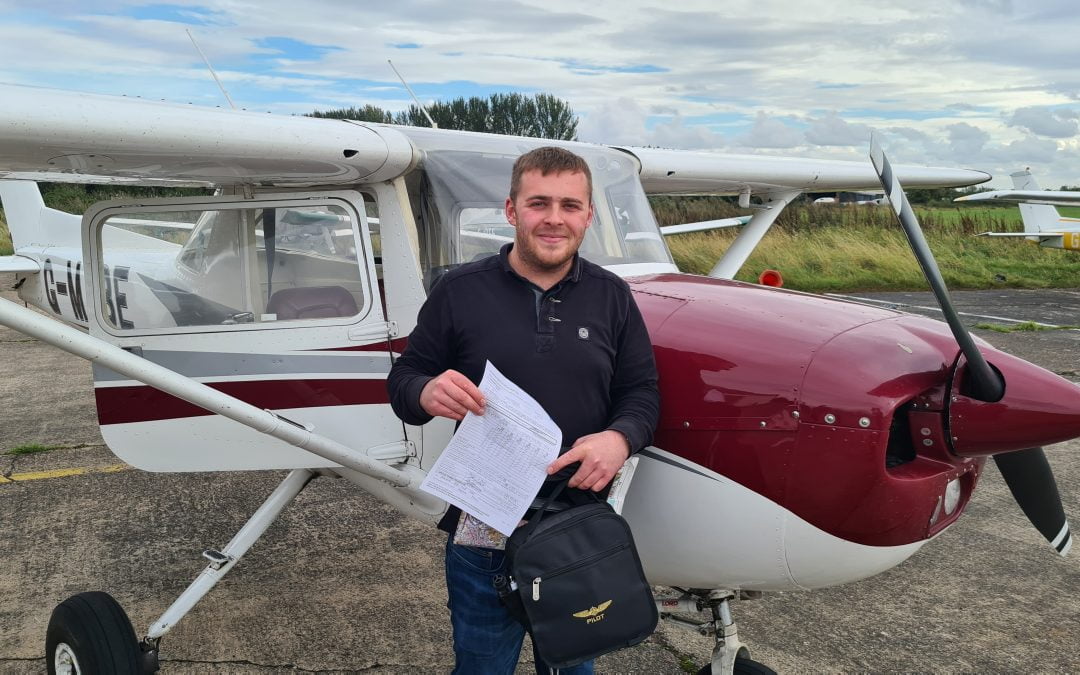 PPL Skills Test pass today for James Thompson. Having completed his entire PPL in just over 3 weeks, this has been a truly remarkable achievement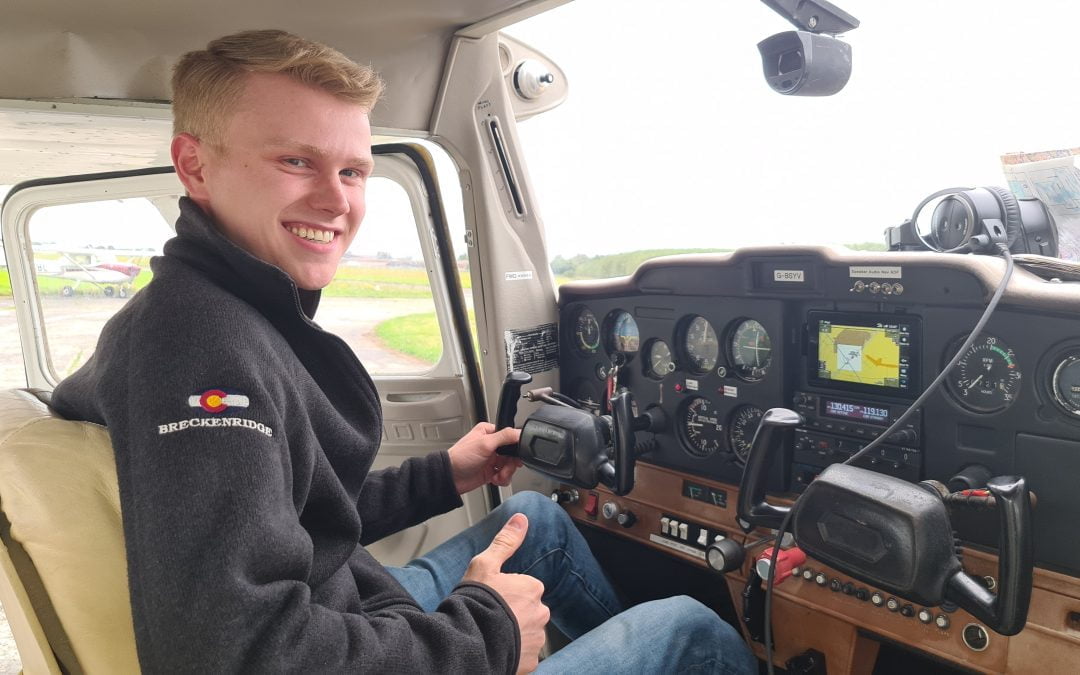 Another student has gained their IMC rating today. This time it was Alex Buxton who completed a successful skills test having completed the course in minimum hours.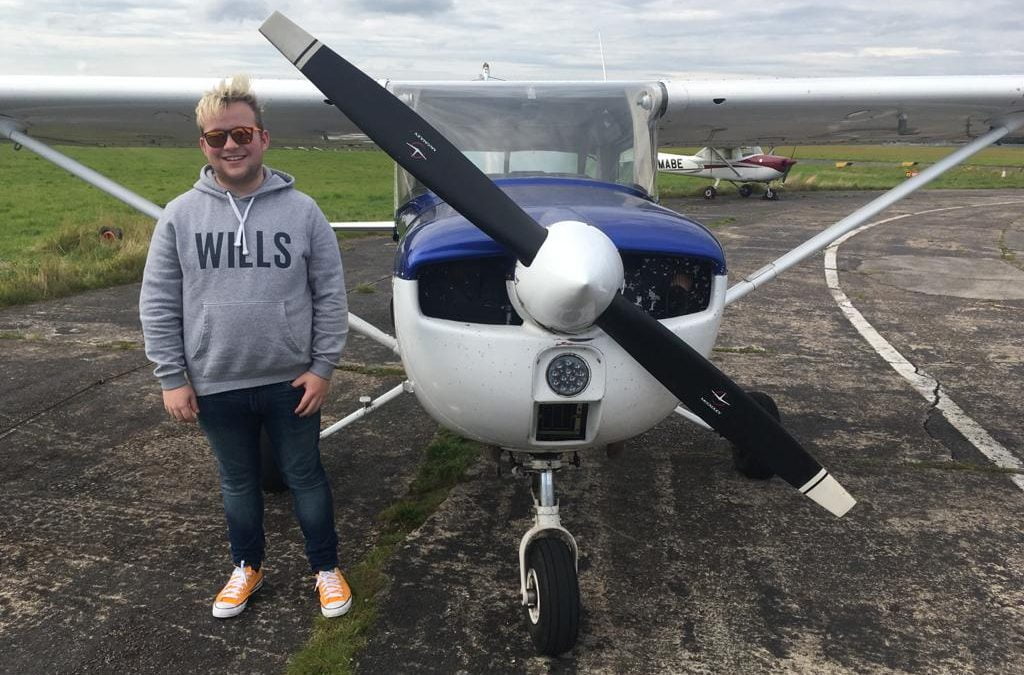 First solo today for YAC student Max Derbyshire. Well done Max!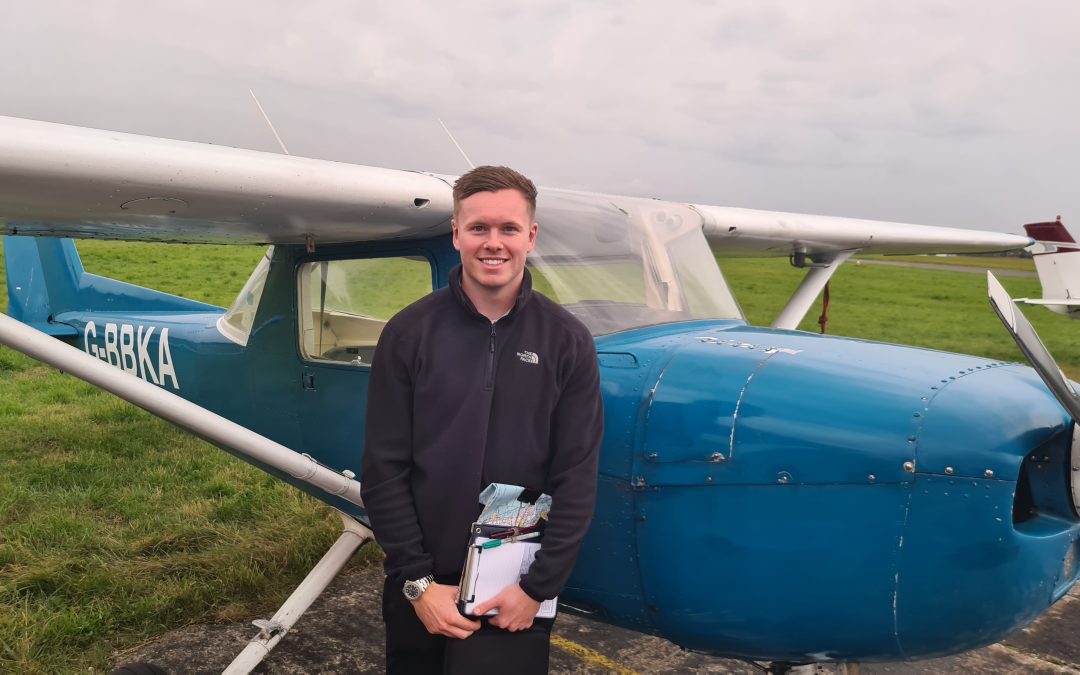 IMC skills test pass today for YAC student Ben Summers after demonstrating his ability on the ILS at Doncaster. Hopefully the training comes in useful for the Competency Based Instrument Rating.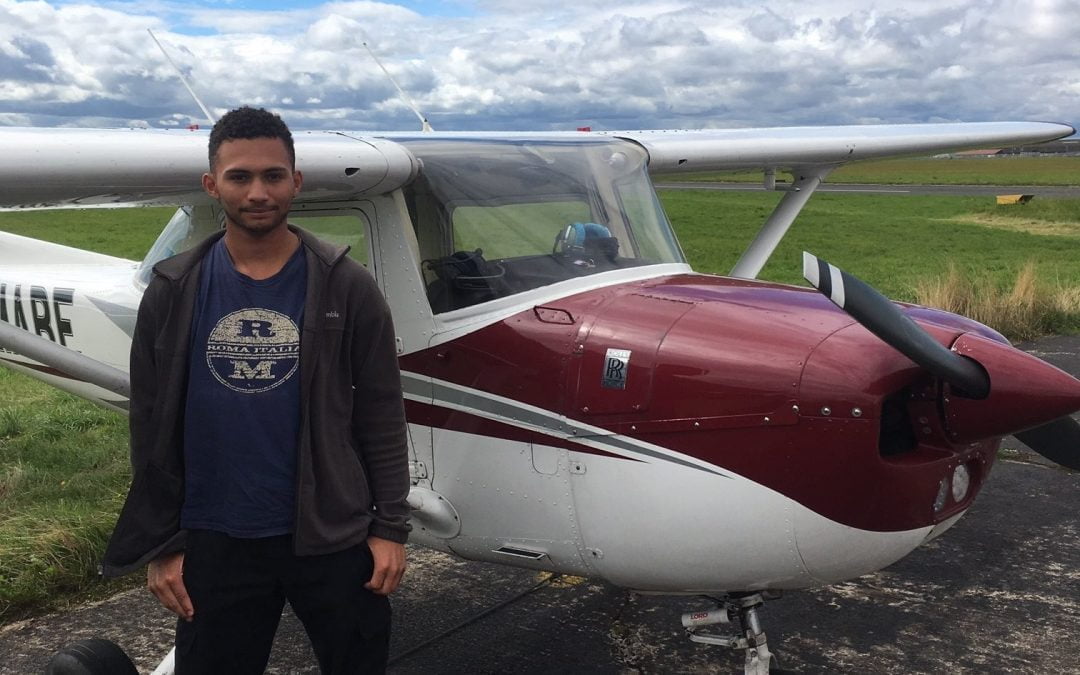 With storm Francis moving through in the early hours, we've been graced with some perfect flying weather today of blue skies and light winds. University of Sheffield student Joshua Purdie made the most of it, completing his first solo this morning. Well done Joshua!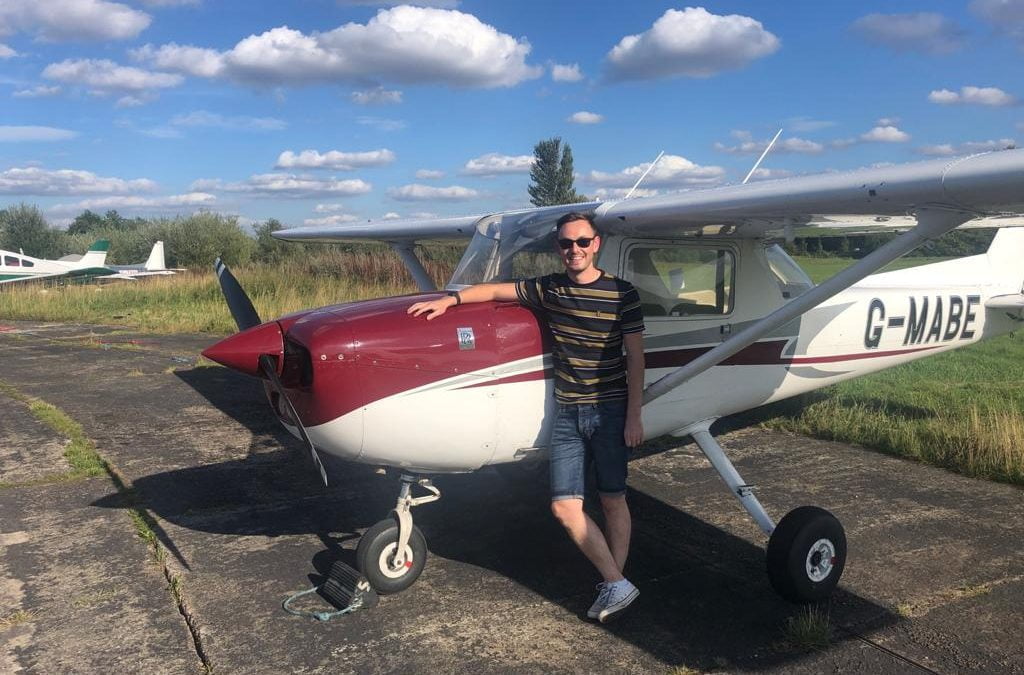 What a glorious summer's day it has been. Perfect conditions for YAC student James Woolveridge to captain one of our Cessna 150s around the circuit for the first time as he gained his solo wings.
PPL Skills Test Pass
Russell Till 31/12/2020
Gary Newman 17/12/2020
Kyle Kilmore 22/11/2020
Nathan Bailey 03/11/2020
Rob Monk 16/10/2020
Josh Purdie 11/10/2020
Dominic Dodd 30/09/2020
Richard Wong 05/09/2020
James Thompson 05/09/2020
Oliver Wardle 27/07/2020
Jon Snowden 13/03/2020
First Solo
Dave Chadwick 20/12/2020
Yasir Khan 15/12/2020
James Haggarty 12/12/2020
Dan Reader 29/11/2020
Bailey Travis 25/11/2020
Owen Dungworth 15/11/2020
Mostafa Metwally 30/10/2020
Tavonga Goshomi 28/10/2020
Nick Kean 14/10/2020
Russell Till 02/10/2020
Marlena Idczac 10/09/2020
Max Derbyshire 02/09/2020
Joshua Purdie 26/08/2020
James Woolveridge 24/08/2020
James Thompson 20/08/2020
Max Verdicchio 09/08/2020
Luke Whitworth 06/08/2020
Harrison Denton 01/08/2020
James Palfrey 30/07/2020
Gary Newman 16/07/2020
Lincoln Greatrick 27/01/2020
IR(R) Skills Test Pass
Kris Cavill 23/12/2020
Josh Jackson 18/12/2020
Jamie Jackson 29/11/2020
Jonathan Walker 29/11/2020
Dean Hollings 26/09/2020
Andy Herrick 13/09/2020
Alex Buxton 02/09/2020
Ben Summers 27/08/2020
Alex Lambert 22/08/2020
Steve Hill 22/08/2020
Mik Kent 25/07/2020
Jamie Jackson 11/07/2020
Luke Smith 22/03/2020
Marcus Chan 16/03/2020
Josh Raven 19/01/2020
Elliott Thompson 15/01/2020
Night Rating
Kris Cavill 31/12/2020
Sara Wilson 15/12/2020
Jon Hoare 12/12/2020
Simon Burrows 06/12/2020
Jamie Jackson 21/11/2020
Kyle Kilmore 15/11/2020
Richard Wong 03/11/2020
Jake Didsbury 01/11/2020
Mik Kent 30/10/2020
Jon Snowden 19/03/2020
Jake Wrightson 14/03/2020
Miguel Rosa Garcia 08/03/2020
Kian Woodhead 04/03/2020
Daniel Wade 26/02/2020
Mark Ashton 26/02/2020
Leigh Allsop 25/02/2020
Kelvin Truswell 25/02/2020
Jonathan Bautista-Trimming 23/02/2020
Michael O'Hara 15/01/2020
Elliott Thompson 08/01/2020
Alex Lambert 04/01/2020